Are you looking for ways to make your digital footprint stand out? If so, you've come to the right place! Having a high-quality website is essential in today's digital world, and creating something that stands apart from the rest can be a daunting task. What if we told you there was an easy way to stand out from the crowd with no advanced coding skills necessary? We've unearthed what could be considered one of web design's top secrets – memorable websites are born from thoughtful planning and purposeful decisions. In this blog post, we'll cover all the tips and tricks necessary to take your site up a notch and truly elevate your digital presence above the rest. Ready? Let's get started!
Hire a Web Development Agency
If you feel overwhelmed by the idea of creating and maintaining your website, don't worry — you're not alone! It can be daunting to try to figure out the technical aspects of web development on your own. A great way to ensure that everything is setup correctly is by hiring a professional web development agency. A qualified agency can help you create an attractive website that is responsive, functional, and secure. They will also provide ongoing maintenance to ensure your site is always in line with the latest development standards. With the up-to-date web design and development support of an agency, you can rest assured that your digital presence is in good hands. Just make sure you've done your research and chosen an agency that is well-suited to your needs.
Choose a Compelling Theme
Choosing the right theme for your website can make all the difference when it comes to attracting visitors and keeping them engaged. A compelling theme not only looks great but also sets the tone for your site's content and message. Is your website informative and professional? Or is it fun and playful? Whatever your theme may be, it is important to put yourself in the shoes of your visitors and think about what will resonate with them. Your theme should be visually appealing, easy to navigate, and reflective of what your website is all about. So take the time to find the perfect theme that will draw visitors in and keep them coming back for more.
Establish Responsive Design Principles
Today, people are accessing websites using various devices like smartphones, tablets, laptops, and desktops. As a result, it's essential to ensure that your website is responsive and can adapt to all screen sizes. Responsive design principles help in achieving this goal by allowing your website to look great on any device. It involves using flexible layouts, images, and CSS media queries that automatically adjust to fit the screen size. Implementing responsive design principles is crucial for enhancing user experience and increasing engagement, which ultimately leads to higher conversions and better business outcomes. So, make sure to incorporate these principles when designing or revamping your website to deliver a seamless browsing experience irrespective of the device your audience is using.
Create Engaging Content
Creating content that captures the attention of your audience is more important than ever before. To stand out in a crowded online marketplace, your writing must be fresh, relevant, and informative. Freshness means staying up-to-date with the latest trends and news, while relevance requires a deep understanding of your target audience's interests and needs. Finally, informative writing keeps readers engaged by offering them valuable insights and thought-provoking perspectives. By focusing on these three essential elements of engaging content creation, you can elevate your writing and connect with your audience in a meaningful way. 
Leverage High-Quality Graphics & Visuals
It can be difficult to capture the attention of your audience, especially online. That's why using high-quality graphics and visuals can make all the difference in the success of your content. By incorporating visuals to break up the text, you can create a more impactful experience for your readers. Whether it's an eye-catching infographic or a well-designed chart, these types of visuals not only help to illustrate your message but can also help to improve reader comprehension and retention. So why settle for plain blocks of text when you can enhance your content with visually stunning elements? Give your content the boost it deserves with high-quality graphics and visuals.
Utilizing SEO Optimization Techniques
In today's digital age, having a strong online presence for your business is crucial. With millions of websites out there all competing for attention, how can you ensure that your website gets noticed? The answer lies in using SEO optimization techniques to increase search engine visibility. By incorporating SEO best practices into your content, you can make sure that your website ranks higher on search engine results pages, making it more visible to potential customers. From using relevant keywords to developing high-quality content, there are a variety of strategies you can employ to boost your SEO rankings. So, if you want to reach a wider audience and improve your online visibility, it's time to start incorporating SEO into your marketing strategy.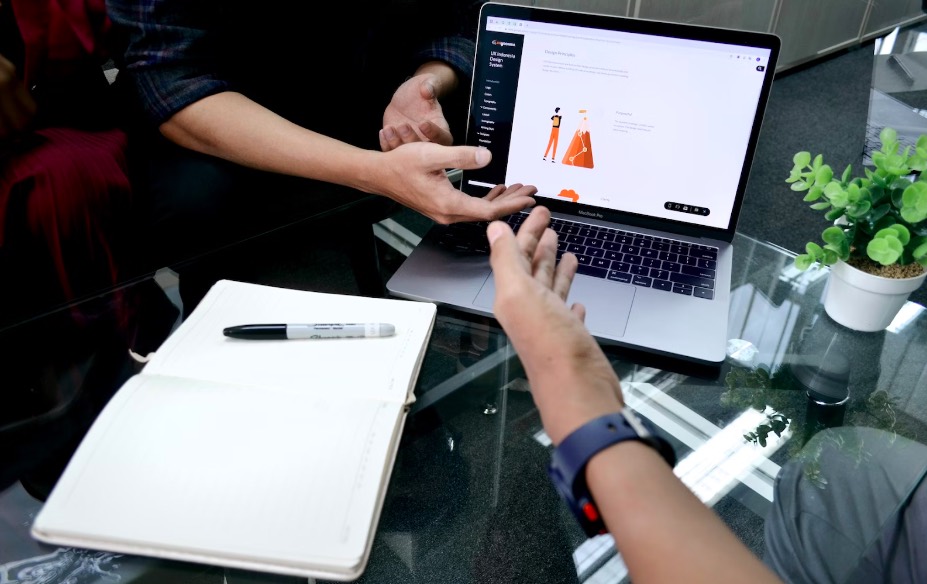 Whether you're a seasoned web development professional or a novice venture, implementing these tips into your website design and development project can help you achieve the desired outcome. From identifying and setting achievable goals to creating fresh content, all of these points need to be taken into consideration to create a successful website. Don't forget the importance of using powerful visuals and investing in SEO strategies. Utilizing web performance metrics will help track your progress and identify where improvements can be made. Designing and developing an effective website takes time, effort, and knowledge – but with the right approach, it can unlock enormous potential for your business. So go out there, set realistic expectations, create a compelling website, and take advantage of the amazing opportunities this digital landscape offers!