HDB and MND have just announced a $20k grant with relatively few restrictions — Proximity Housing Grant (PHG).
The PHG grant is to help Singaporeans buy a resale flat, with or near their parents or married child.
Starting immediately, all Singapore citizen families who buy a resale flat to live with or near their parents or married child will receive a PHG "stay near parent grant" of $20k.
This PHG grant has NO income ceiling and is given over and above all the other existing grants. See the following table: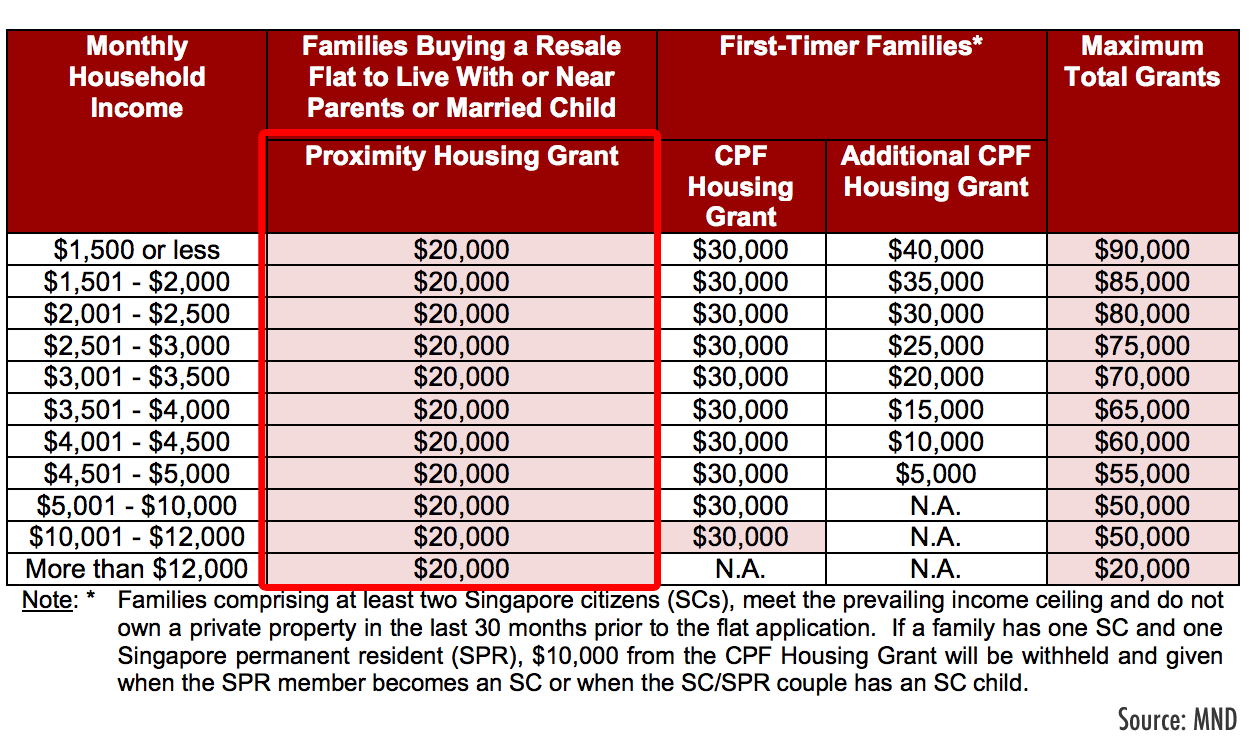 Eligible singles will also enjoy a PHG of $10k (with similarly few restrictions) if they buy a resale flat with their parents.
For eligibility conditions and other details, please refer to this HDB Proximity Housing Grant page.
Higher Income Ceilings
Also announced in the same press release are changes to the income ceilings for citizen households buying HDB flats (new and resale) and Executive Condominiums (new). The new ceilings are respectively: $12k for HDB flats and $14k for ECs. This means more people are now eligible to buy these HDB housing units.
Reference: MND Press Release 24 Aug 2015