In the graduate employment survey conducted by Salary.sg, 45% of the respondents indicated that they are without jobs.
In this jobless group, 60% are actively looking for a job, while the remaining are not.
The poll was conducted over about 10 days with a better-than-expected 439 responses.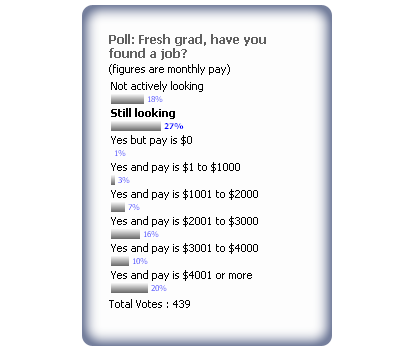 As for the 55% (or so) with jobs, the median income is between $2,001 and $3,000. Not too bad.
Contrast our survey results with those (overly) positive-looking ones from the 3 local universities.
Note: Figures do not add up to 100% due to rounding.