Are you looking for some hair care tips to help you make a great impression on your new job? Look no further! Taking care of your hair is an important part of personal grooming and it's one of the first things people notice about you.
Why you should care about your hair?
A well-groomed head of hair gives you the professional and confident look – you take pride in yourself and are ready to deliver value in your new job. With such energized confidence, it's easier for you to tackle new challenges, make connections and work with your new colleagues.
So don't underestimate the power of good hair care.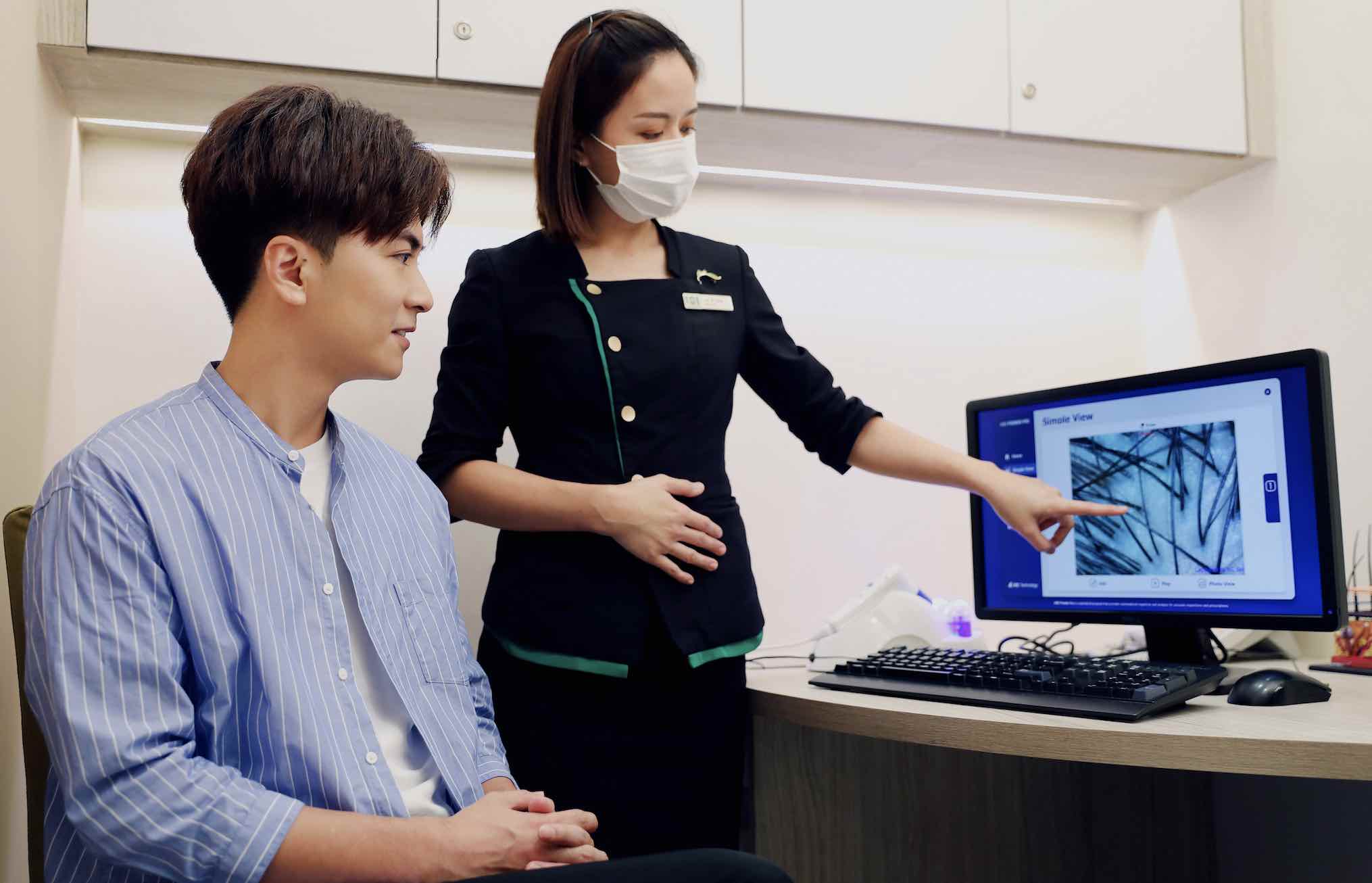 Scalp cleansing as the bedrock of healthy hair growth
To achieve effective hair care, it's important to start with a detailed scalp cleansing. Deep cleansing of the scalp helps remove dirt, oil, and other impurities that can clog hair follicles and lead to unhealthy looking hair, or worse, hair loss.
Scalp cleansing may be achieved by using a scalp scrub or a clarifying shampoo. Some of these products available in the stores are specifically designed to remove impurities and buildup.
A more effective option is to get a scalp treatment at a hair treatment centre. They'll be able to give you a more thorough cleanse and identify any specific issues you may have. And trust me, your hair will thank you for it.
A clean scalp leads to healthier hair growth and a more balanced environment for your hair to thrive. When the scalp cleansing is done by professionals, they are able to reach within the pores and detox them with more specialised and customised products, equipment and techniques. Don't neglect your scalp – it's the foundation of your hair.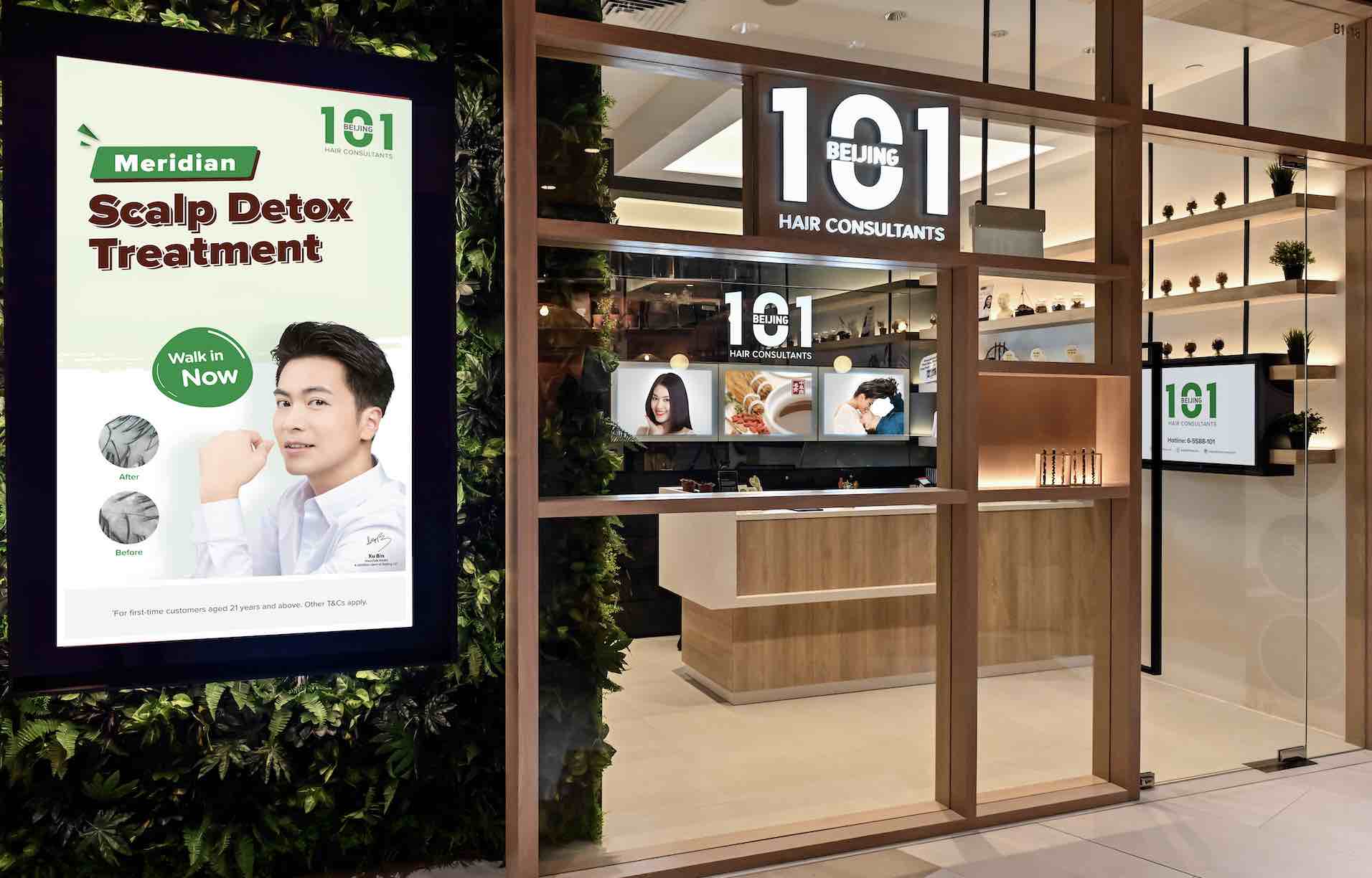 Customised scalp care with TCM formula and hi-tech machines
If you're looking for a great place to take your hair care to the next level, you should check out Beijing 101. They offer a variety of services that are specifically designed for detailed scalp cleansing. And trust me, with over four decades of expertise in treating a wide range of hair problems from hair loss and grey hair to dandruff and oily scalp, these guys know their stuff when it comes to hair care.
One of the services they offer is a scan of your scalp to identify root causes of your hair problems. This is great because the scan magnifies your scalp by 200 times, allowing them to analyse your scalp conditions and tailor their treatment to your specific needs.
As part of the customised treatment, the hair consultant will blend the most suitable scalp mask according to your scalp conditions. This scalp purification process is designed to remove dead skin and soothe the scalp, paving the way for effective nutrients absorption!
The treatment at Beijing 101 also includes a hair wash with custom shampoo and conditioner containing premium Chinese herbs such as Ling Zhi 灵芝, Ginseng 人参  and He Shou Wu 何首乌. These herbs are known for their hair care benefits, and they're a great way to give your hair some extra TLC. After the hair wash, you will get an application of hair tonic containing Dang Gui 当归 and Wolfberries 枸杞子, followed by an acupressure massage that targets 8 main Meridian points on the scalp, in order to circulate the body's healing energy pathways, thereby promoting hair growth for fuller and stronger hair.
As you can see, Beijing 101 uses a special combination of traditional TCM, hi-tech machines and proven expertise to give your hair and scalp a delightful treatment. With 90% visible results and over 150,000 success cases, Beijing 101 provides an excellent hair care service that you won't find anywhere else. They'll have your scalp feeling clean, refreshed and your hair looking and feeling amazing.
Make the first impression last, take your first step by making appointment here to create a better image at your new job now. Take advantage of the promo price of just $40 for the award winning Meridian Hair & Scalp Purity Treatment (UP: $532), and even be rewarded with a free $10 FairPrice voucher!