A wedding anniversary is one of the most important days in a couple's life as it reminds them of their togetherness and the inseparable bond they share. It's a celebration of remembering the vows they took for each other and all the promises they made to keep their better half happy. So, it comes as no surprise that anniversaries are celebrated with aplomb. Such memorable days can be made even more special with a gift that shows you care, and wedding anniversary flowers are one of them. Flowers are said to give out positive energy and are believed to bring good luck, wealth, and health. And when it comes to the matter of the heart, nothing fits better than a fresh, fragrant, and delicate bunch of anniversary flowers.
While you know that flowers for a wedding anniversary make for a perfect gift, which flowers to choose from can be tricky. While all the best florists in Singapore like Beato, known for its amazing service, will know which flowers fit the best for the occasion, we tell you all about choosing the best anniversary flowers for your loved ones:
Get to know the meaning of flowers
Red roses are for love and passion, daffodils are for unequaled love, while daisies symbolize loyalty. These are just a few examples, but every flower holds meaning, and it is better you know it so that you don't end up sending the wrong flowers. Some of the most popular choices for anniversary flowers are roses, daisies, daffodils, Chrysanthemum, Asters, and carnations. All these flowers symbolize love and care and thus make for a perfect wedding anniversary gift.
Select the right anniversary flowers
Not only do flowers carry a unique meaning, but each flower symbolizes the number of years you have spent together. While carnations are first anniversary flowers, sunflowers are for your third anniversary, daisies are for fifth, and daffodils are for tenth. So, find out which anniversary flowers are best-suited for the occasion, choose the best online florist in Singapore, and send beautiful and meaningful happy anniversary flowers.
Opt for the right colour
Several flowers are available in different colours, and their hues have meanings too. While red roses are for love and passion, pink roses symbolize gratitude and grace. Similarly, other color variations of flowers have different symbols attached to them. So, choose a flower that best suits the kind of wishes you want to send to your loved ones.
Choose the right florist in Singapore
Flowers in themselves are lovely, but special occasions need some special gift packing to make them more enchanting. And a good florist can do that for you. So, if you wish to send anniversary flowers online in Singapore, choose Beato. Known for their amazing floral arrangements and online delivery across Singapore, Beato will ensure that your best wishes are delivered most beautifully.
Find out if the recipients have any flower allergies
This is one of the most important things to keep in mind when sending flowers as a gift to someone. The pollens, the smell of the flower, or even other microparticles can cause an allergic reaction to some people. So, ensure that those you are sending the flowers to are not allergic to a particular flower and choose your gifting options accordingly.
Get them arranged beautifully
Even though a simple bunch of lovely, fresh flowers can convey your wishes, anniversary flowers should ideally be beautifully arranged in lovely bouquets to suit the occasion. Choose Beato to do this for you. With an experienced team of florists, Beato has the expertise in creating elegant, delightful, and attractive anniversary bouquets. They choose the freshest and best quality flowers for their floral arrangements and create a bouquet that will spell its magic like no other.
Send your wishes with a bouquet card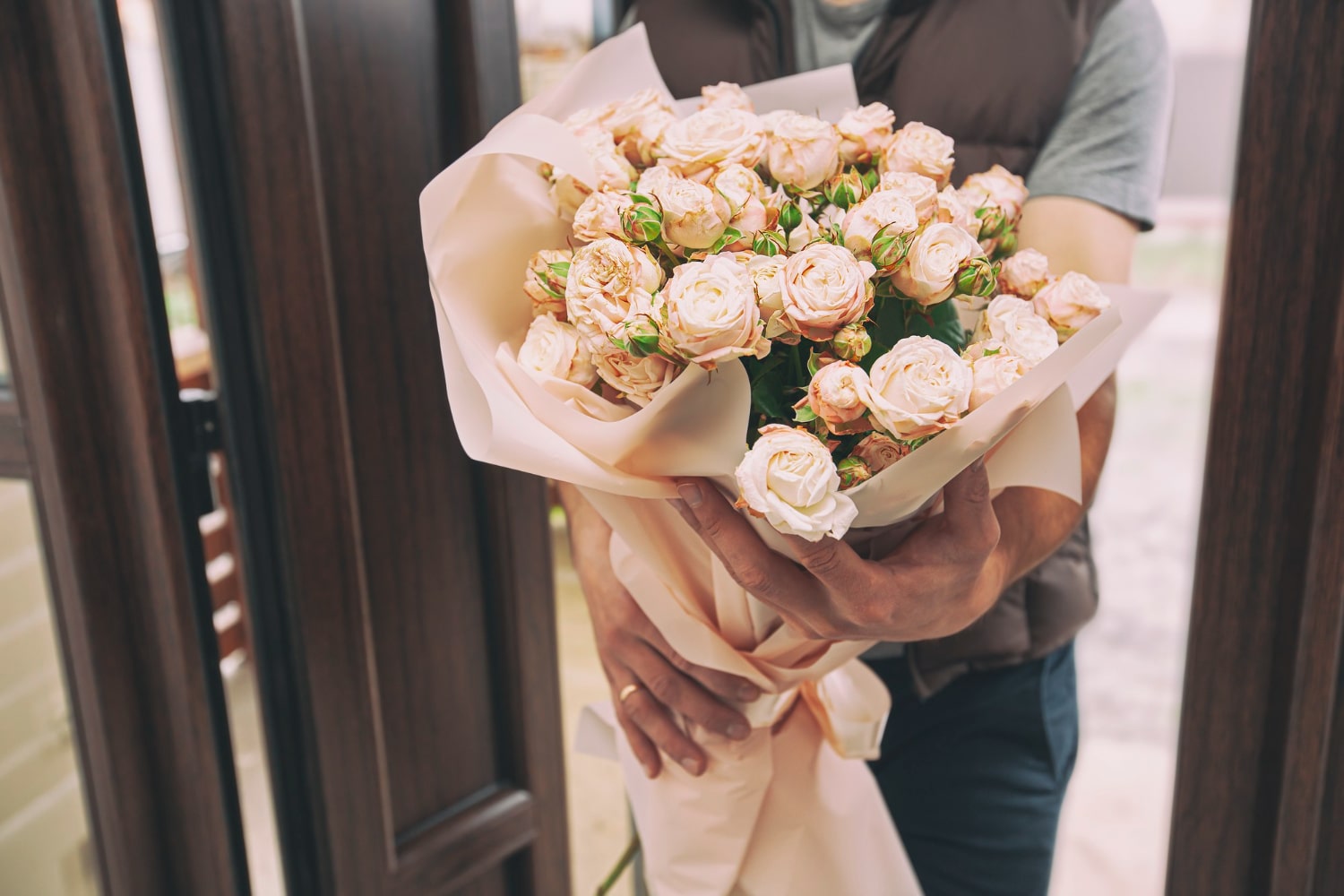 Express your feelings in words with a small bouquet card that will add more value to your gift. Send a heartfelt message through this card and let your loved ones know that you are delighted in their happiness.
So, be it congratulation flowers or marriage anniversary gifts, sending something sincere is the best way to express your happiness for others. And flowers are your best bet. But make sure that you choose a professional florist in Singapore if you choose to send them online. And Beato will make sure that your wishes are delivered in the best shape and form. Beato, one of the best online florists in Singapore, is a popular choice for many for sending wedding anniversary flowers and gifts across Singapore. Their experienced florists ensure that the bouquets are elegant and beautiful. Known for timely delivery and excellent service, Beato is sure to add some more meaning to your wishes.