You will be able to find several miles of trails, rodeos, horse clubs and events all over. These trails and clubs are pretty helpful if you want to enjoy yourself along with your horses. However, sometimes people don't want to restrain themselves to just your backyard, so you must purchase a horse trailer for better transportation.
It would be best if you felt excited to shop for new horse trailers, it is essential to know their types and costs. However, sometimes horse owners are not always aware how much a proper fitted horse trailer costs. It is possible that a person can get overwhelmed from the pool of options to choose from. There are several aspects to consider like the hitch style, material, capacity, accessories, new or old (used). Depending on these factors, the total cost can vary.
Usually, the cost of a brand new bumper pull horse trailer ranges between $15,000 to $30,000.
Living quarters with gooseneck hitch styles contribute to the increase in cost that can go up to $150,000.
Extra expenses like licensing, insurance work, and maintenance also increase the entire expense. The total cost can go up to $50 to $100 per month.
However, a used and old horse trailer costs relatively less.
Nevertheless, do not let the price tag of a brand new horse trailer discourage you. With increased fine specifications, you might need to pay some extra charges. Therefore, you need to be smart about how you customise your horse trailer. But if you still feel that the cost surpasses your budget, you can also purchase a used horse trailer. Usually, an old one comes in half the price of a new trailer.
If you want to learn more about horse trailers with living quarters, then read on!
How does the budget affect purchase of a horse trailer?
Horse owners can choose from a wide variety of options when it comes to horse trailers. However, amongst all the options available, you need to find the one that best fits your requirements as well as your horse's. Typically, the kind of trailer you choose and buy depends upon the number of horses you wish to haul. In addition, your budget also determines the type of trailer you purchase.
What are the different considerations required for purchasing a horse trailer?
Before indulging in the nuanced aspects of purchasing horse trailers that fit your horse's needs, you need specific considerations. The primary consideration is the types of trailers available.
The first step to choosing a horse trailer is considering your horse's comfort. Contemplate how the horse will enter the trailer, or how you will tow the trailer along with its configuration and design.
Do your research correctly. Ensure you read about the different design and sizes of the horse trailers available. If you are aware, there are several types of plans available, therefore it is essential to learn about the different trailer designs!
You must understand the process in which the horse trailer attaches itself and how you get to tow the vehicle and haul it.
Also, do not forget to look for equine transportation options while purchasing a horse trailer. Experts recommend that you must consider the configuration of the horse trailer before buying it.
Fortunately once you become a horse proprietor, you become one of a remarkably closed community. Horse owners won't hold back to assist you in purchasing a trailer. And you will find it more straightforward than you remember to find somebody who will help you and your transportation needs.
Regardless of whether funds are not a significant drawback for you, no one recommends impulsive trailer purchase. Instead, all things considered, experts suggest that you should hitch rides with other horse proprietors that in all actuality do have trailers.
Address experts in your space and get a few involved encounters with the design and plan choices accessible.
Owning a horse trailer is a very pragmatic approach to battle transportation issues. But, you generally have the choice to decide whether you want a new one or a second hand trailer.
There are different contemplations to consider while choosing a new or utilised trailer. In any case, you will need to track down a dependable and reasonably priced choice. The one you settle for must be fitting for you as well as your horse.
What are Bumper-Towed and Gooseneck Horse Trailer?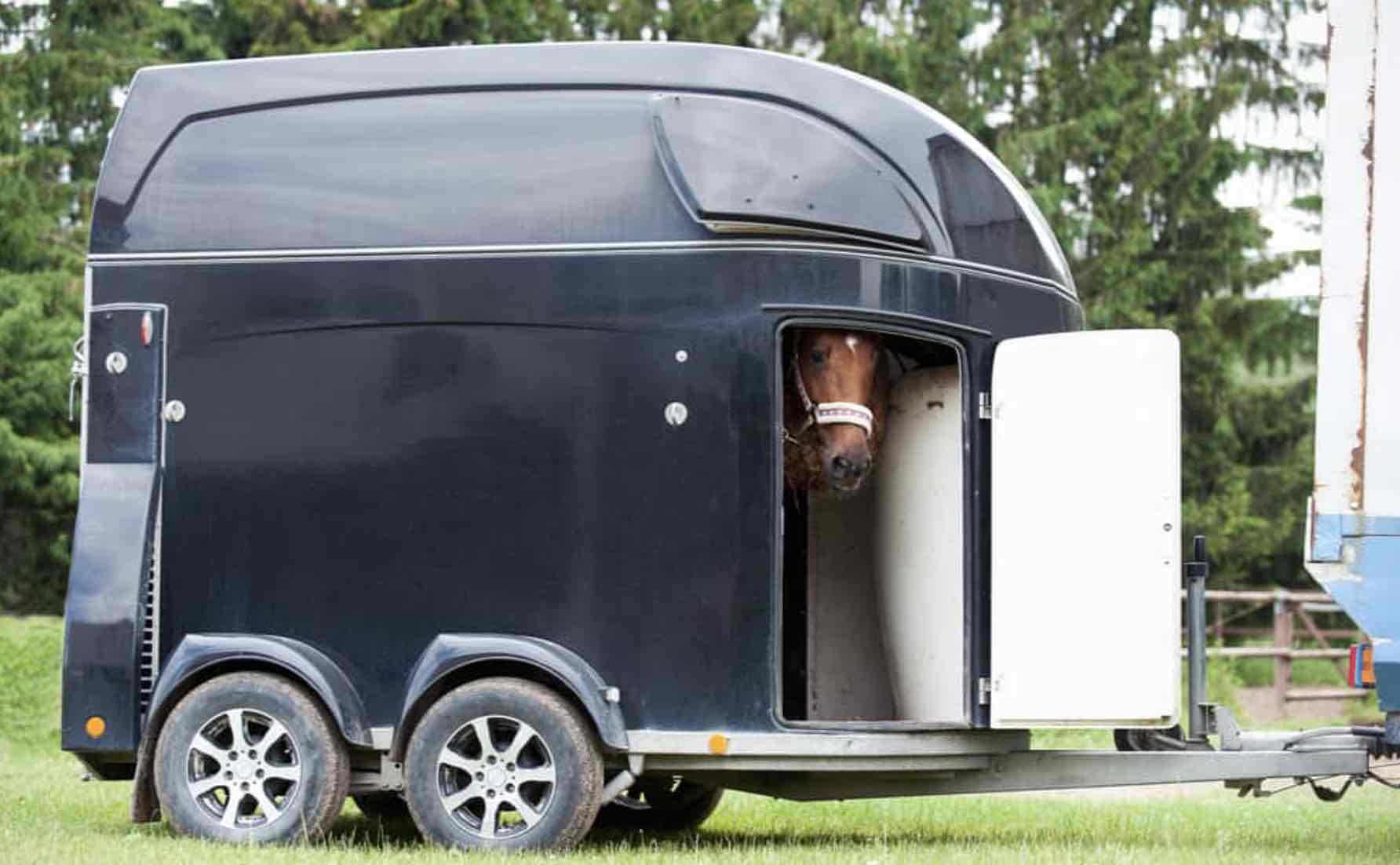 One of the most common horse trailers of all time is the bumper pull horse trailer. This trailer is effective when you haul not more than two horses at a time. Also, bumper pull trailers are not too expensive. Most importantly, these trailers do not require any specific towing transport to haul them along.
Connecting to a bumper towed horse trailer similar to that of a U-Haul trailer. It consists of a coupler that attaches the towing transport's hitch.
Let us assume that you want to move multiple horses all at once or anticipate going on lengthy outings with your horses. At that point, you might want to plan a larger budget to purchase a nice gooseneck horse trailer.
Want to get horse trailers with living quarters?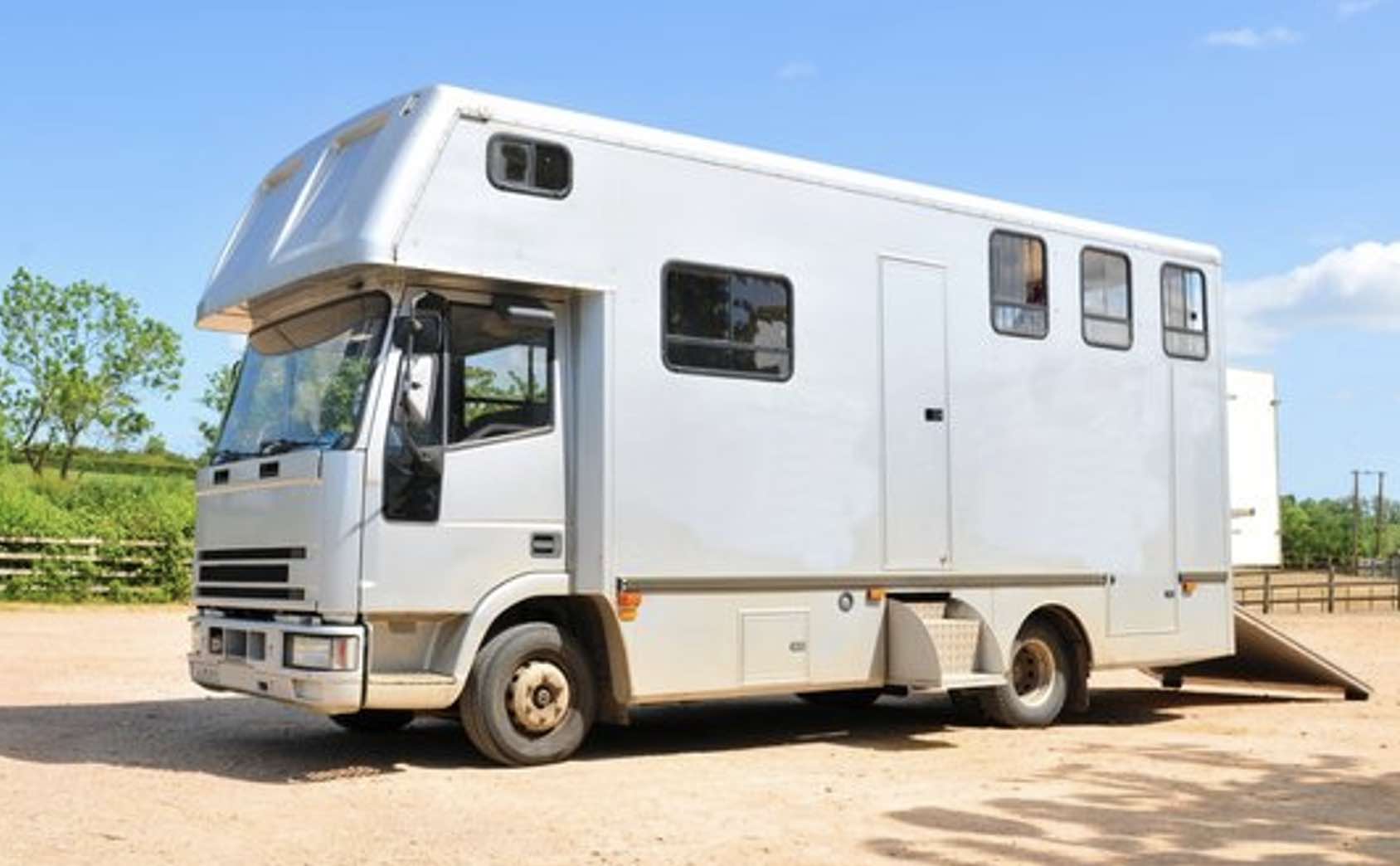 Be prepared to face an expenditure ranging from $20,000 to more than $100,000 when it comes to living horse trailers. The total cost depends upon the degree of extravagance you are looking for. Assuming that you are a frequent traveller then living quarters is what you need!
A trailer with living quarters offers a basic yet helpful plan that incorporates several aspects. For example, a room, washroom, and little dining space. These compartments in the living quarters make things easier while you are travelling.
If you have a considerable budget, you can transform the given residing area into a little extravagant home. You can include things like wholly furnished kitchens, enormous main rooms, washrooms and chimneys. Having a living quarter attached to your horse trailers is essential for people living in cold countries.
To get a reliable and economic living quarter with a horse trailer, you can trust Horse Trailers with Living Quarters | Double D Trailers (Since 1997). They have been around for a long period of time providing remarkable services.
What is the cost of horse trailers with living quarters?
Professionals recommend that you must look for equine classifieds. For example, HorseTrailers, EquineNow or TrailerTrader are useful classifieds while you are looking for used or new trailers.
The following list incorporates the different horse trailers and their costs-
Gooseneck trailer straight-load comes at $38,000 (1 horse)
Gooseneck trailer along with living quarters comes at $123,000 (1 horse)
Bumper pull trailer with slant load comes at $21,900 (2 horses)
Gooseneck trailer with slant load comes at $8,500 (2 horses)
The costs don't address the whole market. Also, neither do they incorporate each component accessible to your one of a kind plan details and demands.
The typical expense of an aluminium two-horse trailer with living quarters-
If you are an individual who adores horses and enjoys spending time at horse shows, then trailers with living quarters are for you! Their costs fluctuate extraordinarily because you can get them in many styles and designs.
Some have various dozing quarters, overhangs, and a little kitchen. A fundamental two-horse aluminium trailer with living quarters commonly costs about $25,000.
To pick the right one for your requirements, it's great to know what to pay special attention to while purchasing a trailer.
What is the difference between Slant Load and Straight Load Horse Trailer?
A horse has two ways of boarding a trailer. It can either enter its trailer from a back entryway or the side door with respect to the trailers. You might likely see bumper pulled trailers usually implement a straight load trailer.
When it comes to a bumped towed trailer, the horse can directly enter or stroll up a slope situated at the back entryway of the horse trailer. A couple of horses are likely to remain close to one another during travel, looking ahead.
The straight-load trailers consist of a front entryway that permits the users a protected exit. Especially when you take your horse for a walk and try getting them ready within the trailer.
Assuming that you would like to haul multiple horses, you have another choice accessible to suit your conditions. For example, horse trailers sometimes might have a slant-load. And this implies that horses will remain close to one another within the stalls.
One additional advantage of slanted/inclined loaded trailers is that one typically gets extra space to exploit by wrapping tack. Also, one can take advantage of other apparatus in these spaces.
To Wrap Up
Regardless of your particular necessities or requirements, there exists a suitable horse trailer for everyone. Recollect that this is a venture for both you as well as your horse. Also, comfort and security are a higher priority than the cost of the actual trailer.
Professionals suggest that never make any hasty decisions regarding horse trailers.
Think about the plan and setup that you think fit. And do spend some good amount of time tracking down the best and appropriate horse trailer for you and the horse.
The expenses of essential horse trailers fluctuate significantly. They can range between the markers of $2,000 to $30,000. The price mainly relies upon their size, pulling limit, weight, and material used to build it. The expense can increase if your trailer consists of gooseneck hitch along with living quarters.
Since horse trailers are costly, experts suggest discussing the different model trailers with your friends. Along these lines, you will realise which aspects are generally significant. Therefore, you can set a budget accordingly for getting yourself a trailer with all the necessities.