In this day and age, you undoubtedly must have knowledge about cryptocurrencies which have created a buzz over the last few years. These alternative forms of investment have drawn interest from most investors due to their several advantages. This includes privacy, disassociation from governments, and desire to make a profit.
If you're a resident in Singapore, the idea of investing in cryptocurrency is one that's bound to come to mind, especially with the real-world adoption of these digital currencies. That said, buying and selling cryptocurrency in Singapore is a lot easier now than in the past when only passionate crypto lovers knew the steps to follow. Read on right here to know the steps to take when you plan to invest in cryptocurrencies, such as Bitcoin, Litecoin, or Ethereum, to name a few. Let's get started.
Is Buying Cryptocurrency in Singapore Legal?
Yes, you can legally buy the different cryptocurrencies in Singapore. However, the Monetary Authority of Singapore (MAS) doesn't regulate the buying and selling of such digital currencies. Therefore, you don't get any protection from the state in the unfortunate event you lose money after trading cryptocurrency. In addition, cryptocurrencies aren't accepted as legal tender to pay for goods and services within Singapore.
Step By Step Guide To Buy And Sell Cryptocurrency In Singapore
Before you proceed to buy and sell cryptocurrency in Singapore, it's essential first to learn every bit of information to be in an excellent position. Some of the crucial considerations you need to prepare are several documents to start trading cryptocurrencies in Singapore, and these include the following:
Have a Singpass, National Registration Identity Card, or other legitimate identification cards (ID).
Find an account brokerage that operates in Singapore.
Find a safe method of securing your cryptocurrency. Fortunately, many brokerages offer a secure vault system or in-build wallet to store your crypto.
A phone where you'll receive your SMS prompt to verify your identity for the two-factor authentication.
A safe internet connection, regardless of whether it's Fiber, Optic, direct Ethernet, or Wi-Fi connection.
After getting all of these items sorted, you can now proceed to buy cryptocurrency. Here's a list of the steps to follow in doing so:
Step 1: Select An Exchange
Your first step should be to find a reliable crypto exchange through which you can safely buy and sell cryptocurrency. There are numerous crypto exchanges to choose from, and they differ in various aspects, including:
Payment method
Integrated features
Methods of payment
Number of supported cryptocurrencies
Fees
Therefore, it's best to carefully consider each of these factors to help you determine which crypto exchange suits your needs.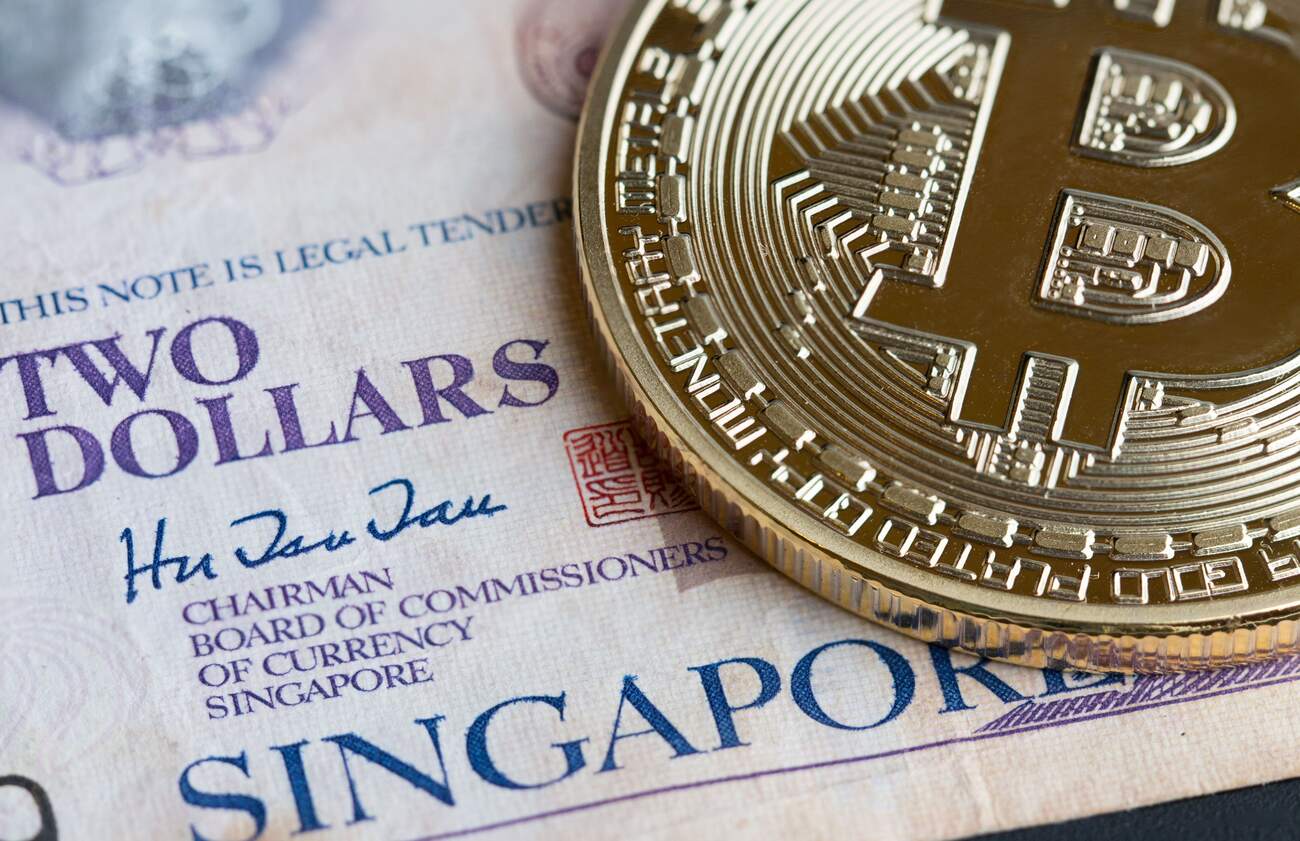 Step 2: Create An Account
After choosing your preferred crypto exchange, the next step is to sign up with them. This process is straightforward, and you need to start by adding your personal details, such as your name, and your email address. You'll then need to verify both your name and email address which is a legal requirement set for many crypto exchanges in Singapore, in a process referred to as Know Your Customer (KYC). During this verification, you'll need to submit certain documents, including:
Your photo ID
A copy of a recent utility bill with your address
A recent copy of your bank statement
These details can either be verified after a couple of days or instantly confirm your account, depending on the cryptocurrency exchange.
Step 3: Fund Your Account
Now that your account has been approved, you should take the next step to fund it. There are various ways you can do this, and the most common options you should consider are the following:
Buy crypto using your credit card, which is the simplest option, and the transactions are completed quickly. However, you should be careful when paying with credit cards because the charges can add up very quickly.
Directly deposit funds from your bank into the cryptocurrency exchange. In most cases, this method is free but can take several days before the money reflects on your crypto account, but this differs depending on the exchange and bank.
Buy with your debit card. This method is almost identical to buying using your credit card, except it's almost instant, and the fees are a lot lower.
Step 4: Buy The Cryptocurrency
You can now start to buy cryptocurrency after depositing money into your account. And to initiate the purchase, you should head to the exchange's Buy and Sell section. Consequently, you can start selecting the cryptocurrency you wish to buy by inputting how much money you desire to spend.
Takeaway  
With cryptocurrencies becoming extremely popular, it isn't any surprise that they've sparked your interest. And if you're looking to invest in this digital currency, the lack of knowledge of how you can buy and sell cryptocurrency is one stumbling block that you'll face. Fortunately, this guide has eased such concerns by outlining the steps you should follow when buying and selling cryptocurrency in Singapore.