Call it what you may – Discovery call, free design consultation, or a chin wag about your home; the idea here is to find out who you are, what you resonate with, what you are looking for, and enable you to determine how your chosen design service works with clients.
If you hire a competent and dedicated interior designing service, transforming your simple house into a home that extends your personality is easily achievable. Working with professional designers, whether for remodelling an existing home or planning for a new one, is beneficial because they are familiar with architecture, trends, and, most importantly, what fits and what doesn't.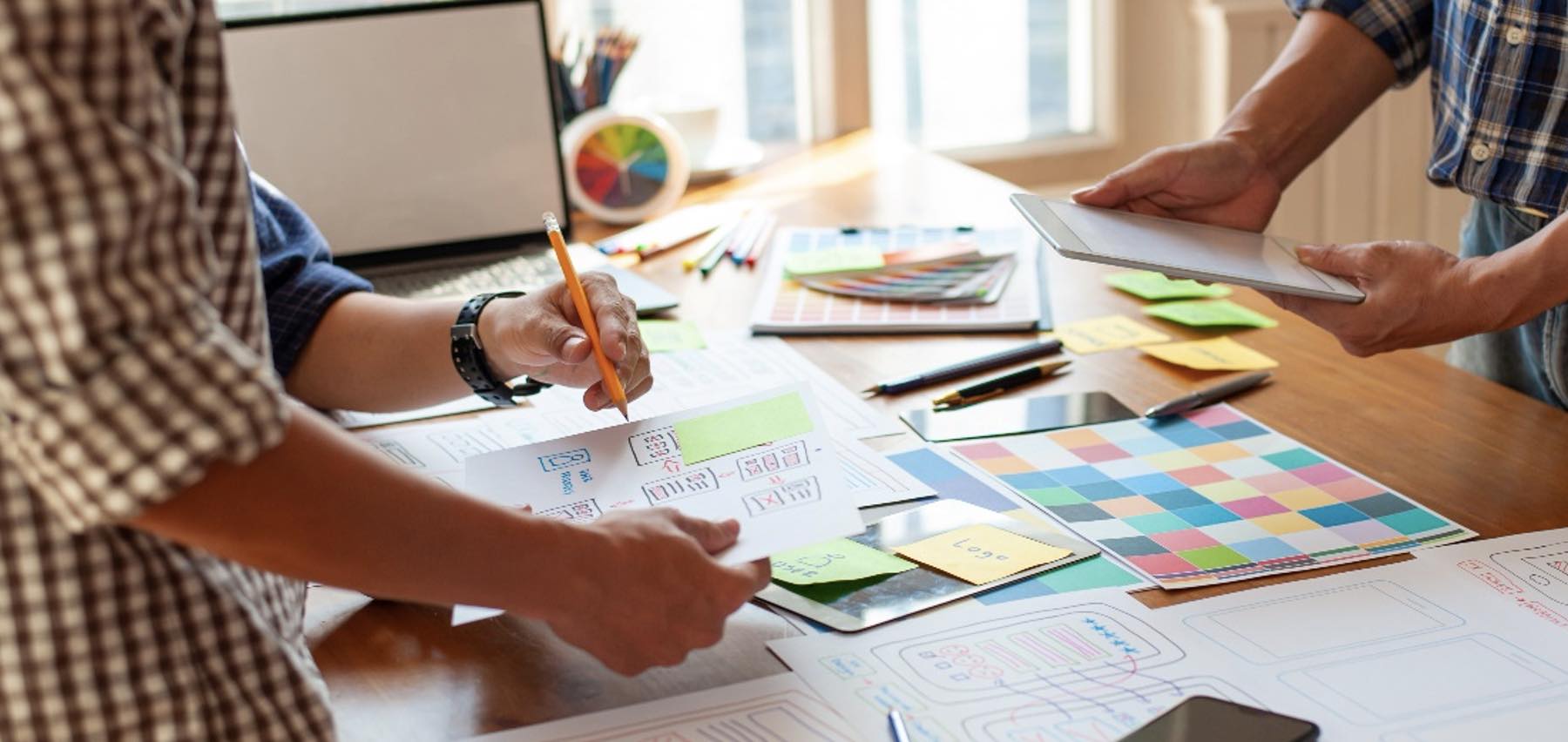 What to Expect From Your Free Interior Consultation?
First: Interior design consultation allows you to get a first-hand look at the basics and begin the planning process. It's an opportunity to discuss your decorating concerns, talk about your design ideas, how it blends into your lifestyle, and so on.
This may also include a tour of your home, where you explore what does and does not work for you in each space to highlight difficulty areas that you want to address.
Second: Once you collaborate on a design consultation to narrow down the problem areas, professional designers can offer the best of ideas, including space layout, cabinetry, flooring, crown moulding and a host of other décor elements such as furnishings, lighting fixtures, art pieces, and window templates. Thus, consulting an interior designing service is key to achieving the space of your dreams.
Third: Whether free or not, interior design consultation should include more than just a few fundamental questions and answers. You could get guidance from not only an accomplished interior designer, but also a variety of other services to support you with the renovations or restoration work during the design discussion. Contractors, manufacturers, carpenters are just a few examples of these resources.
The designers will assist you in obtaining high-quality products and skilled labour at the most competitive prices. It will be a centralized, dependable resource, eliminating the need to scour the internet for service providers and risk encountering deceptive and untrustworthy individuals.
Fourth: Probably one of the most important aspects of design consultation, the next step is to discuss the ideal budget, keeping in mind your affordability. Most individuals don't know what their budget really should be. This is where interior designer consultation is hugely beneficial as they conduct a budget exercise involving a worksheet that helps determine your affordability.
Fifth: This last aspect entails understanding how your chosen interior designing service functions if you decide to book their service.
Some important things to understand – What is their design process? How do they handle delays and damages? How many layers of quality checks are performed? If the service providers also offer furnishings? And how much time would they take to draw up a design draft? These questions are majorly beneficial to ensure you are making the right choice in selecting specific services and whether you should continue exploring more options.
Your Way Ahead
Interior designing goes beyond just aesthetics and also encompasses functionality. Your design consultants work with you to establish a practical and appealing space in your home. For the same, clear communications, sharing of ideas, placing trust and exercising transparency is a must for all parties.
While you look for free interior design consultation, explore reputed and popular brands such as LivSpace that believe in providing value at each and every phase of the interior design process. They ensure a hassle-free experience so that you get to see your interior dreams transform into a reality, without you having to worry about a thing.
With LivSpace, you get to enjoy a simple process. You explore myriads of designs, then fill a consultation form, meet with your dedicated designer to discuss your requirements, and receive a free quotation along with a set of designs suiting your needs. Then, if you choose to book LivSpace, you place your order with them, and they get started to source, assemble and manufacture your designs and furnishings to begin the process.
So, if you want to bring your living space to life, get a free interior design consultation from LivSpace today!