Do you know that Singapore uses a progressive tax system? The tax rate increases as the chargeable amount increases. (See IRAS tax rates.)
A person with a chargeable income of $100k is taxed $7,100 or 7.1%.
But if the chargeable amount was $300k he has to pay $39,300 in taxes or 13.1%.
Fair?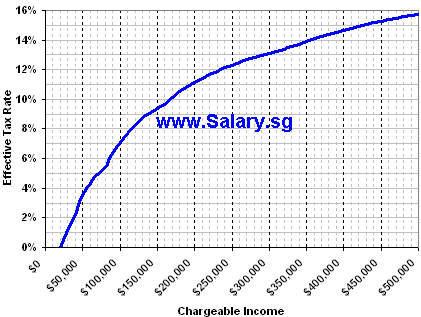 Here's the income tax calculator for this year. Just enter your expected chargeable income:
How much is your income tax this year?